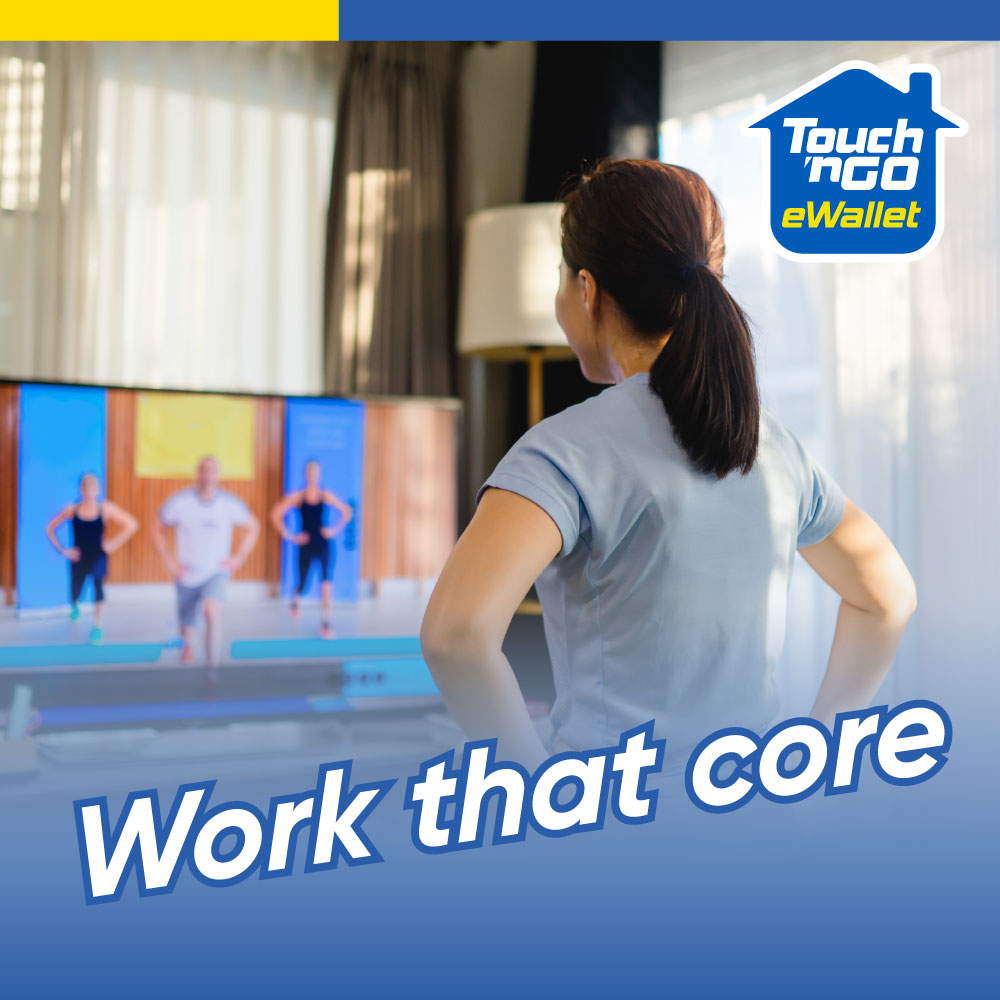 Staying healthy both in mind and body is crucial this period so let's skip the snacks and skip towards that burn with jump ropes, sit ups, burpies, yoga or whatever regime that tickles your um, core.
We've rounded up a few fitness gurus who are on board in keeping the nation fit with workout vids absolutely free! Got kids? Get them involved … as weights. Just kidding! We've even got simple exercises that your kids can join in too.
Show some love for all the fitness gurus if they've help you by posting your workout sesh on our Facebook / Instagram pages @touchngoewallet and tag us alongside the hashtag #corebakar. Got a regime that other Malaysians should know about? Share them too – same place, same hashtag. Let's get off our bum bums and get that burn going.
Big thank you to our Malaysian fitness gurus for bringing us these easy regimes we can do at home. Feel free to follow:
Kevin Zahri @zahri.kevin | Jessica Ong @jeszeo | Joanna Soh @joannasohofficial