Visa RFID RM10 Cashback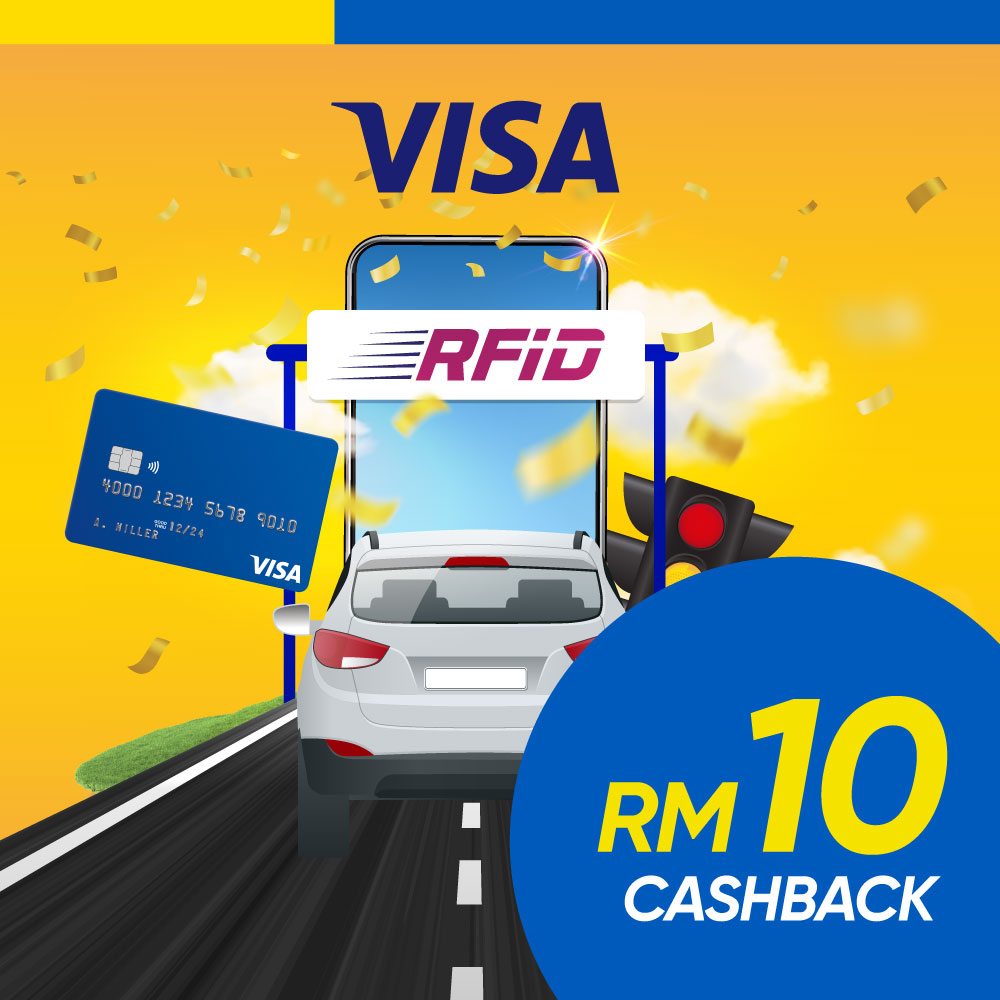 Save a Visa Card & enjoy RM10 Cashback when you purchase TNG RFID Tag
The Campaign is for Users who save their Visa card (credit/debit) with TNG eWallet and purchase RFID tag via Touch n' Go eWallet app. Users who do that are eligible to receive RM10.00 cashback.
Cashback will be credited into user's TNG eWallet within TEN (10) working days after making the purchase of TNG RFID tag.
Per TNG eWallet account can only receive ONE (1) time Cashback.
Customers are required to ensure their Visa card to be saved in their TNG eWallet throughout the Campaign period.