Set up Auto-Reload with Visa!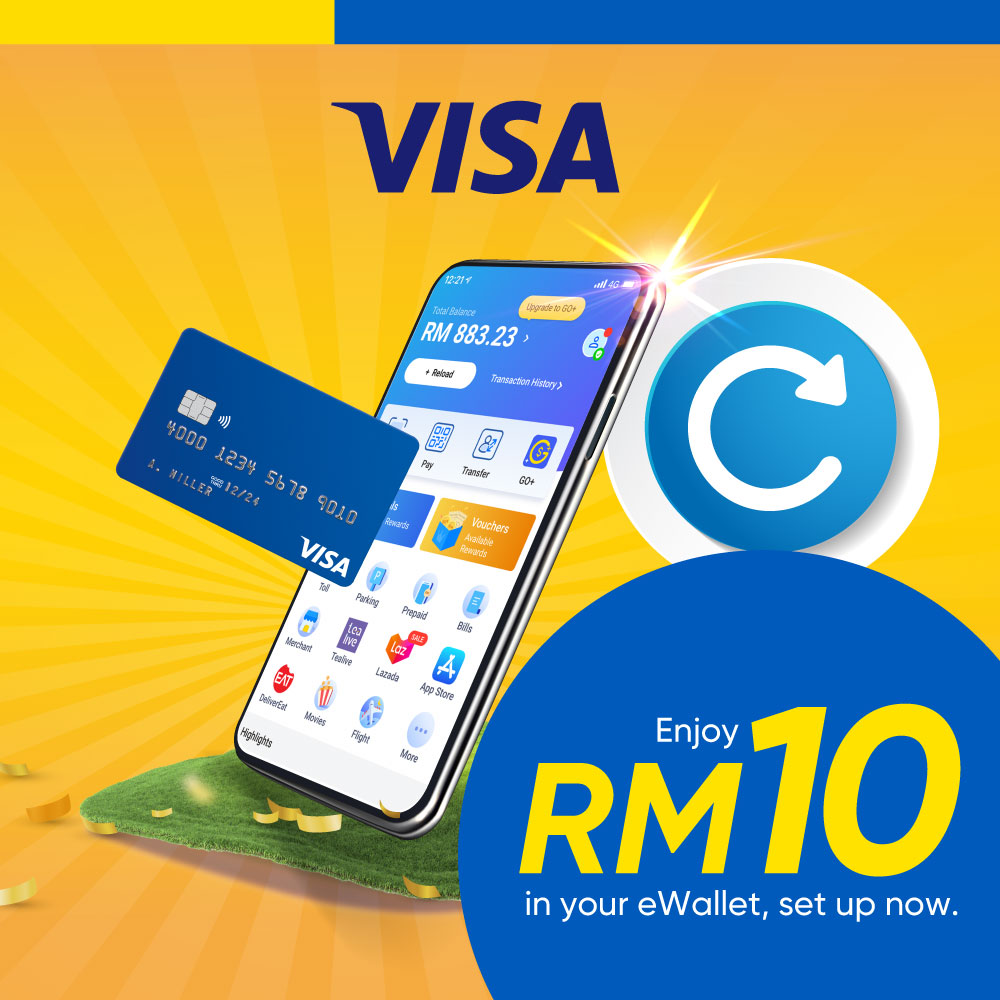 Enjoy RM10 in your eWallet with Visa
Just set up Auto-Reload with a Visa card
The Campaign is eligible for Users who set up Auto-Reload function in their TNG eWallet with a Malaysia-issued Visa card (credit/debit) for the 1st time during the Campaign Period to be entitled to get RM10.00 credited into their TNG eWallet
Users need to ensure Auto-Reload with a Visa credit card or debit card is set up & activated throughout the Campaign Period
Each TNG eWallet user can only:

Use ONE (1) Visa for ONE (1) TNG eWallet account.
Receive ONE (1) time RM10.00 for the setting up of Auto-Reload with a Visa for the first time

The total allocation of the RM10.00 is RM250,000. Once the capping is reached or when Campaign Period ends, whichever earlier, this Campaign will cease.