Dedicated to managing and tracking sales transactions, the merchant dashboard provides you with the convenience and facility to manage your business from the palm of your hand.
Switching your profile is easy and can be done from the Touch 'n Go eWallet app. The merchant dashboard will allow you to:
Toggle between user and business
Assign up to 3 staff per outlet to receive sales notifications
Receive daily settlement reports
Monitor sales transactions, performance and history up to 90 days
Receive payments via link or QR code
Register a new business with us
How to make full use of Merchant Dashboard's functions
Watch more videos below
It's the one-stop business solution you need.
Activate now.
By switching from user to business, you will now receive sales notifications through the app, which allows you to track all transactions easily in one place.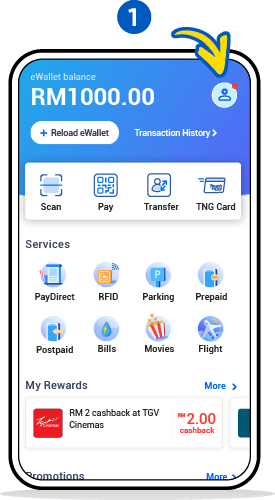 Step 2
Tap on "Merchant Dashboard"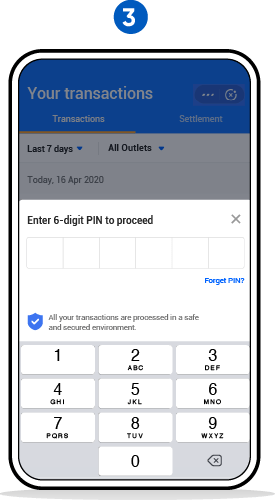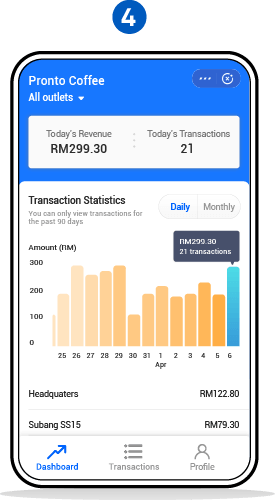 Step 4
Manage your business here
*Once merchant dashboard is activated, business owners will no longer receive SMS notifications.
2. Administration management
3. View sales transactions, performance and history
4. Daily settlement reports
5. QR code and payment link generator
6. New business self-registration
We're delighted to be part of your business journey.
Contact us for more information.


Merchant helpdesk
03-5022 3888
Operating hours
7:00am to 10:00pm
Daily including public holidays