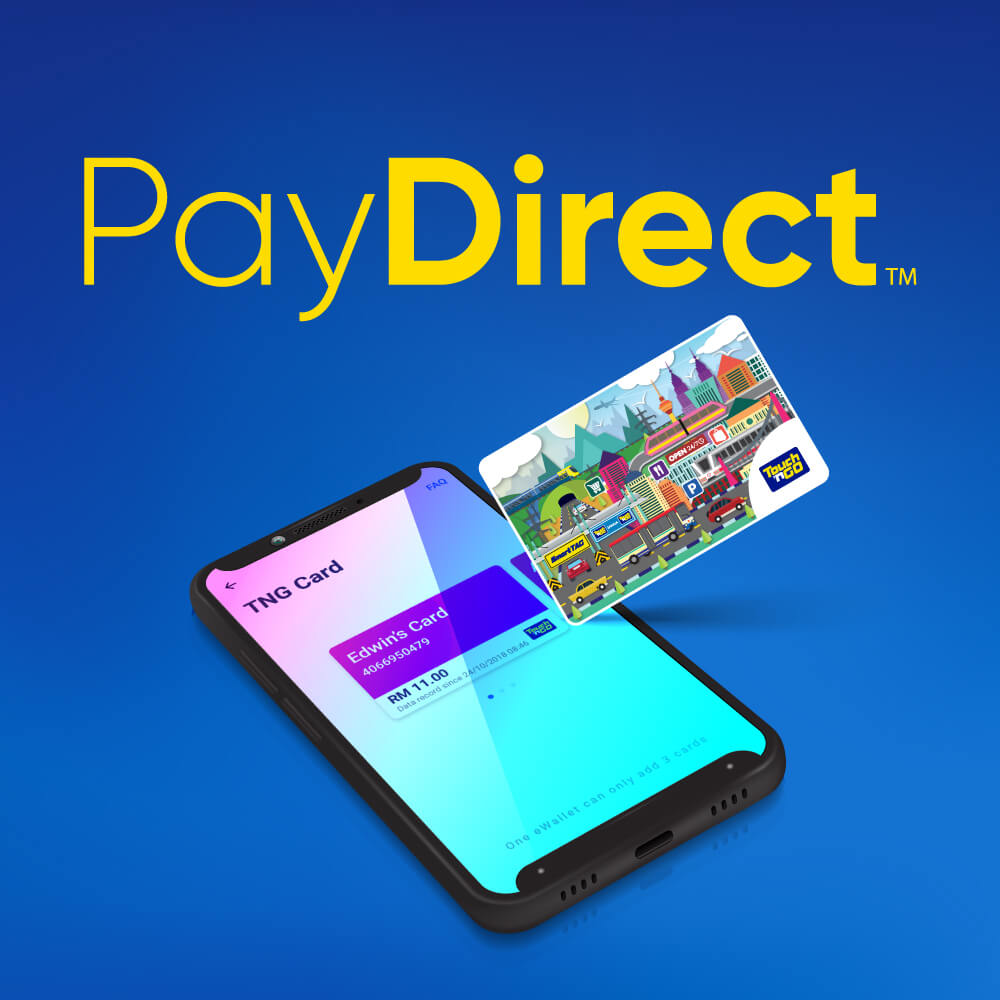 PayDirect™
The New Way To Pay Tolls!
PayDirect™ allows you to pass through tolls as usual with your added Touch 'n Go Card(s), but toll fares will be deducted directly from your eWallet.
Say goodbye to "Tambah Nilai" lanes at tolls;
Zero reloading fees when you reload your eWallet;
Activate auto-reload to even avoid the hassle of reloading your eWallet manually
PayDirect™ at ALL Open-system Highways
Activate PayDirect™ In Just A Few Steps
Add TNG card into the
Touch 'n Go eWallet
to activate PayDirect™
Reload the Touch 'n Go eWallet
Tap the added TnG card or use SmartTAG with the added card at participating highways.
The toll fares will be automatically deducted from eWallet balance
If there is insufficient balance in your eWallet, the toll fares will be deducted from your 
physical Touch 'n Go Card. 
If you encounter any issue with toll payment, please report here
 Reloading your Touch 'n Go Card via the eWallet is unavailable as the card is a
SmartCard with a MIFARE chip that only allows reloads through contact
with the card reader.
Let's Hear It From Our Users
Renew your car insurance here within minutes and Allianz will issue your policy within 24 hours.
Your coverage includes:
Complimentary nationwide car accident assistance
Complimentary towing service up to 150km
Agreed sum insured regardless of market value in the event of theft or total loss
Read the full FAQ.