Nilai your health. Stay safe & go cashless.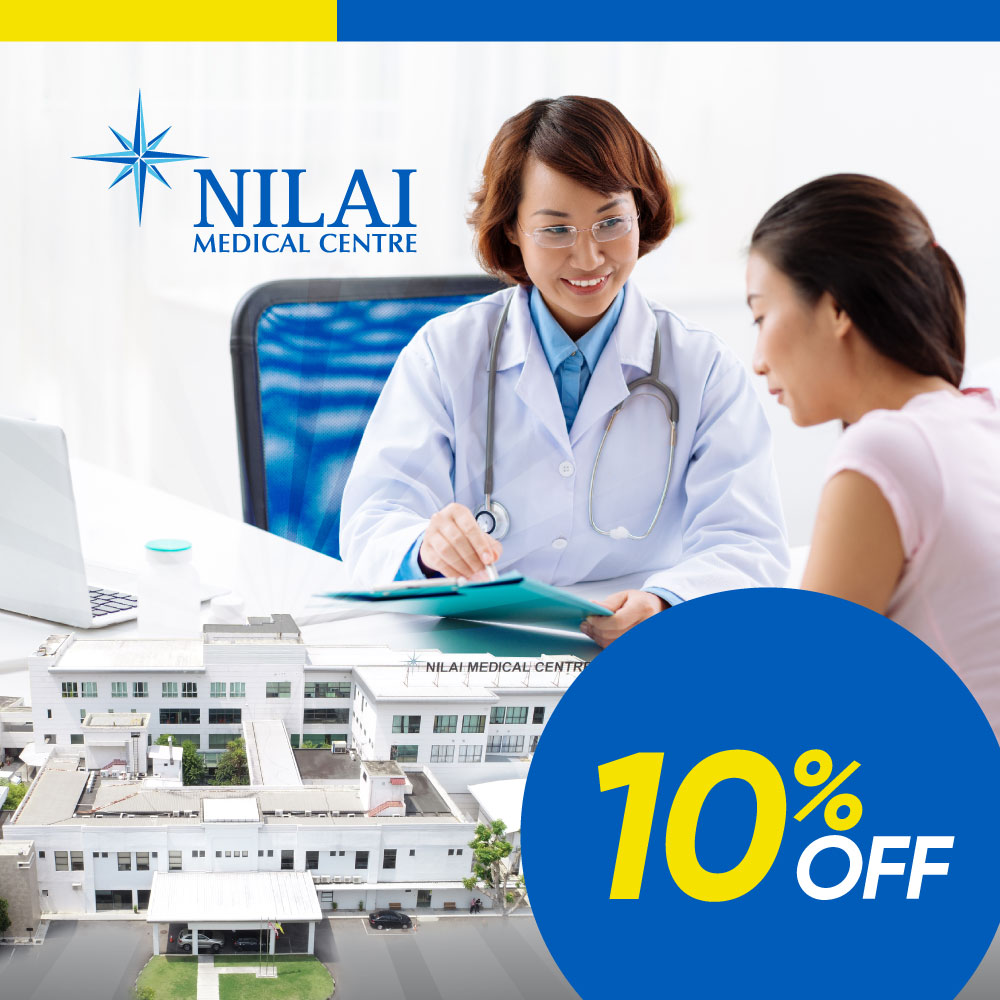 Nilai your health. Stay safe & go cashless.

Enjoy 10% off health screening packages & products at the pharmacy

1. Enjoy 10% off on the following when you pay using Touch 'n Go eWallet at Nilai Medical Centre :
a) Health screening packages as below, except Emerald package:
Health Screening

Category

Package
Normal Price

Women

Diamond

RM578

Women
Sapphire

RM778

Women
Ruby
RM1,308
Men
Gold
RM808
Men
Platinum
RM1,108
b) Applicable retail pharmacy products as below, except vaccination:
- All vitamins and supplements items
- Medical devices such as BP and glucose set
- Dermatology moisturisers
2. The promotion will not be applicable if user already enjoys other promotion, discounts vouchers or loyalty programs applicable for the same items.
3. Limited to ONE (1) redemption per transaction.
4. Prior appointment is required and subject to availability. Kindly contact Nilai Medical Centre at +606 850 0999 for appointment. For more info, visit https://www.nilaimc.com/