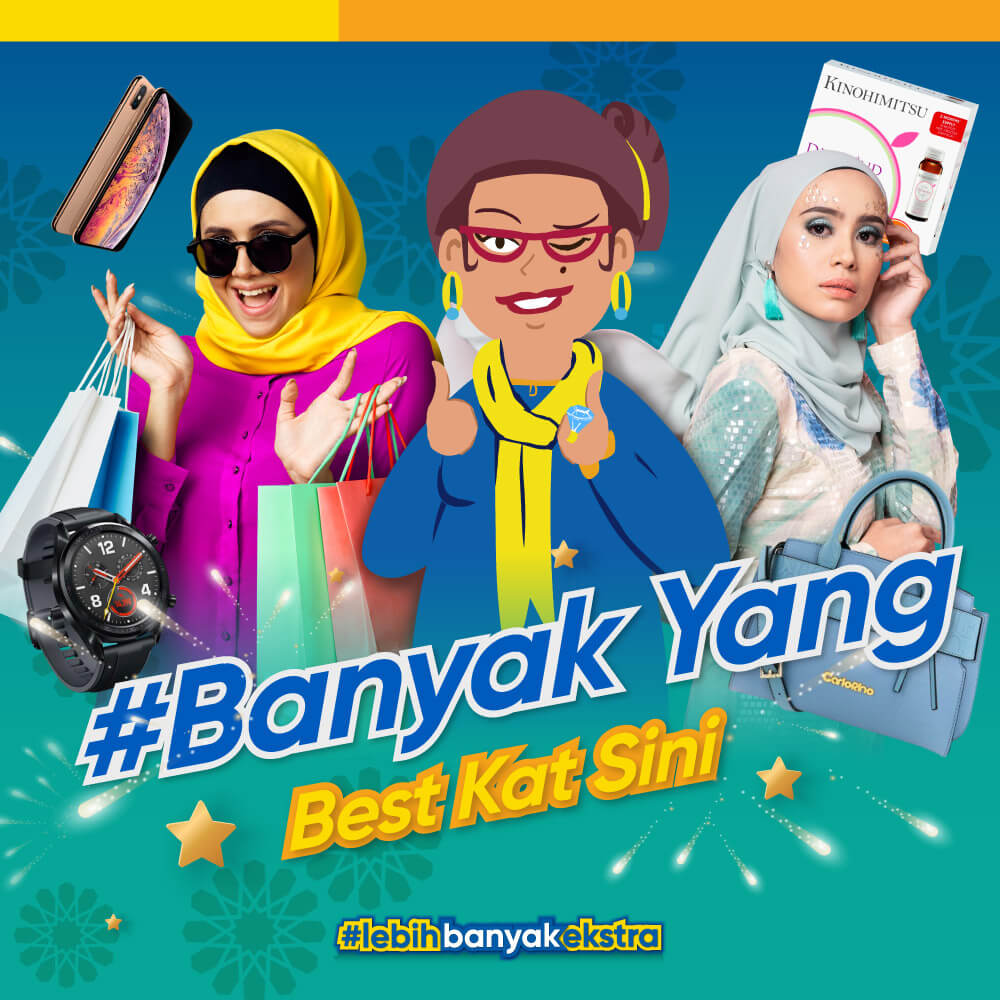 This Raya may be different but jangan stress. We bring you convenience at your fingertips to have a good Raya celebration
Nak masak untuk Raya feast at home? We have lined up great online and in-store deals that can help you obtain the barang dapur dan bahan-bahan you need for scrumptious and super sedap Raya meals for you and your family.
Raya ni kalau takde barang baru kan tak lengkap, or even to make your Raya Gaya up-to-date? We got you there too. Get dressed up walaupun duduk rumah and to make those video calls with family near and far.
So, don't worry, #banyakbestdeals kat sini.
Get Your Barang-Barang Here
Ramadan Can Be Fun. Fill Up Those Times