Focus On What You Do Best,

We Will Take Care Of The Rest

With Touch 'n Go eWallet, you can now drive, earn more and be rewarded.
Why Become A #JOMTEKSI Driver?

Convenient payment ecosystem
Reach out to a vast customer base
Extra benefits, incentives and rewards
#JOMTEKSI Top 3 Performing Drivers 2019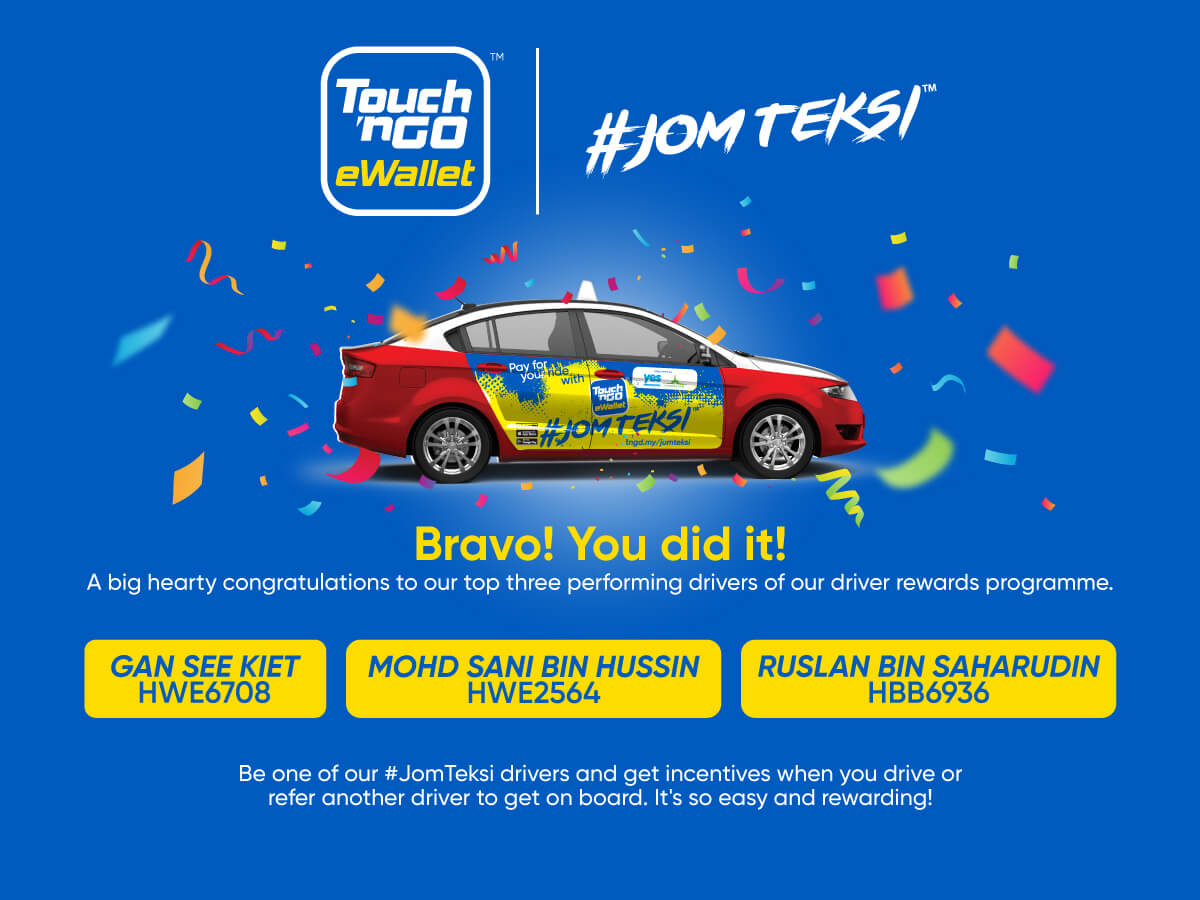 How To Become A #JOMTEKSI Driver

Submit required documents to On-Boarding partner:
Photocopied NRIC (Front & Back)
Driver card (Kad Pemandu)
Copy of bank statement
Take front photo of taxi (by onboarding partners)
Walk-in to TNGD authorized
On-Boarding partner
Contact Our Authorised Onboarding Partners


19-2, Blok A, Jalan 1/46A Off Jln Selingsing 7, Taman Niaga Waris, 51200, Kuala Lumpur
Telephone: 03- 6259 2020
WhatsApp: 012-355 9267
Email: driversupport@ezcab.com.my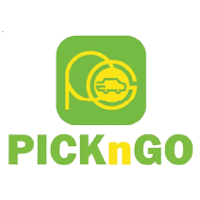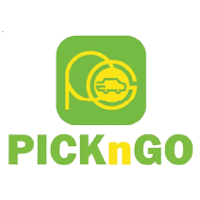 No. 10, Jalan Pemaju U1/15, Hicom Glenmarie Industrial Park, 40150 Shah Alam, Selangor Darul Ehsan.
Telephone: 03 - 7805 5333
WhatsApp: 016 - 229 1181
Email: official@pickngo.com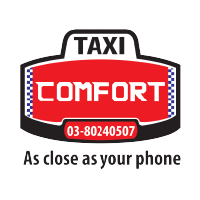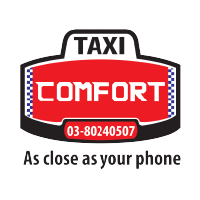 No. 7, Jalan 1/46A, Selingsing 7, Taman Niaga Waris, Jalan Kuching, 51200 Kuala Lumpur.

Telephone: 03 6179 6000
WhatsApp: 012 237 2385
Email: comfortcab31@gmail.com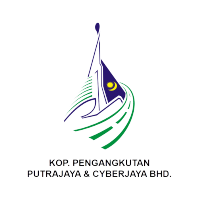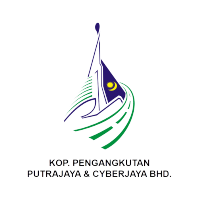 19-2, Blok A, Jalan 1/46A Off Jln Selingsing 7, Taman Niaga Waris, 51200, Kuala Lumpur
Telephone: 03- 6259 2020
WhatsApp: 012-355 9267
Email: driversupport@ezcab.com.my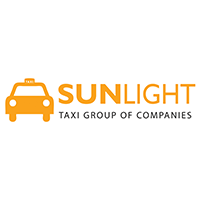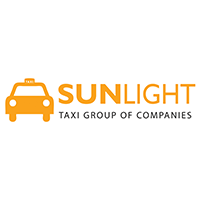 No. 13, Jalan Pulau Angsa U10/42 Seksyen U10, Shah Alam 40170 Selangor

Telephone: 03-92001166
WhatsApp: 016 2199948
Email: enquiries@sunlighttaxi.com
Before the journey starts
Greet with a smile
Ask and confirm the destination
Suggest preferred route
Check air-conditioning and radio volume
Drive at a reasonable speed
Observe whether the passenger would enjoy a pleasant conversation or a quiet ride
If possible, encourage to pay using the TNG eWallet
Stop at designated areas only
Inform the fare amount with any additional charges (like tolls)
Passenger will scan the QR code with TNG eWallet
Confirm the payment through the passenger's screen / driver's SMS notification
Assist with passenger's luggage if any
Check if the passenger has left any personal belongings behind
Express gratitude by saying "thank you"