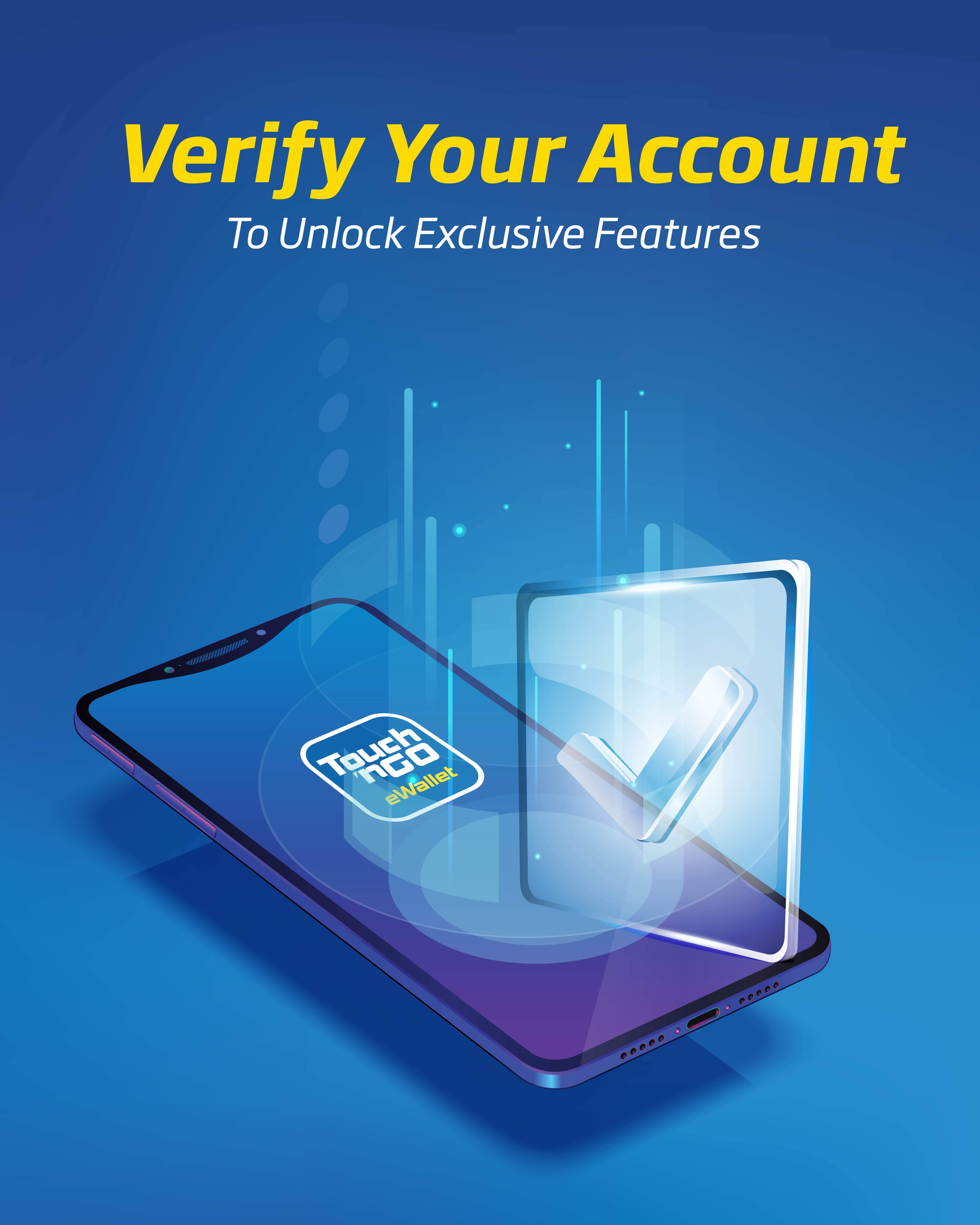 Verify Once To Enjoy More!
Account verification is an electronic Know Your Customer (eKYC) process performed through Touch 'n Go eWallet. By verifying your account, it will help us to get to know you better, protect your eWallet from unauthorised transactions, and you will also be able to utilise all the services provided through the Touch 'n Go eWallet app. Check out our FAQ for more details.
Verify Once To Enjoy More!
Money-back Guarantee
Pay confidently with enhanced security features, and get a full compensation within 5 working days.
Transfer Money
Transfer money without additional charges to your loved ones via the eWallet!
Enjoy Larger eWallet Size
Enjoy remittance of up to RM5000 directly from your eWallet.
Verify Your Account Now
Step 1
Click on the "Verify Account Now" button within your profile page.
Step 2
Take a photo of your ID (front and back) through our app. Accepted IDs: MyKad, MyPolis, MyTentera and Passport
Step 3
Take a selfie and click on the "Let's Go" button.
Tadaaa! Your account will be verified within 48 hours and you will be able to enjoy all the new features.