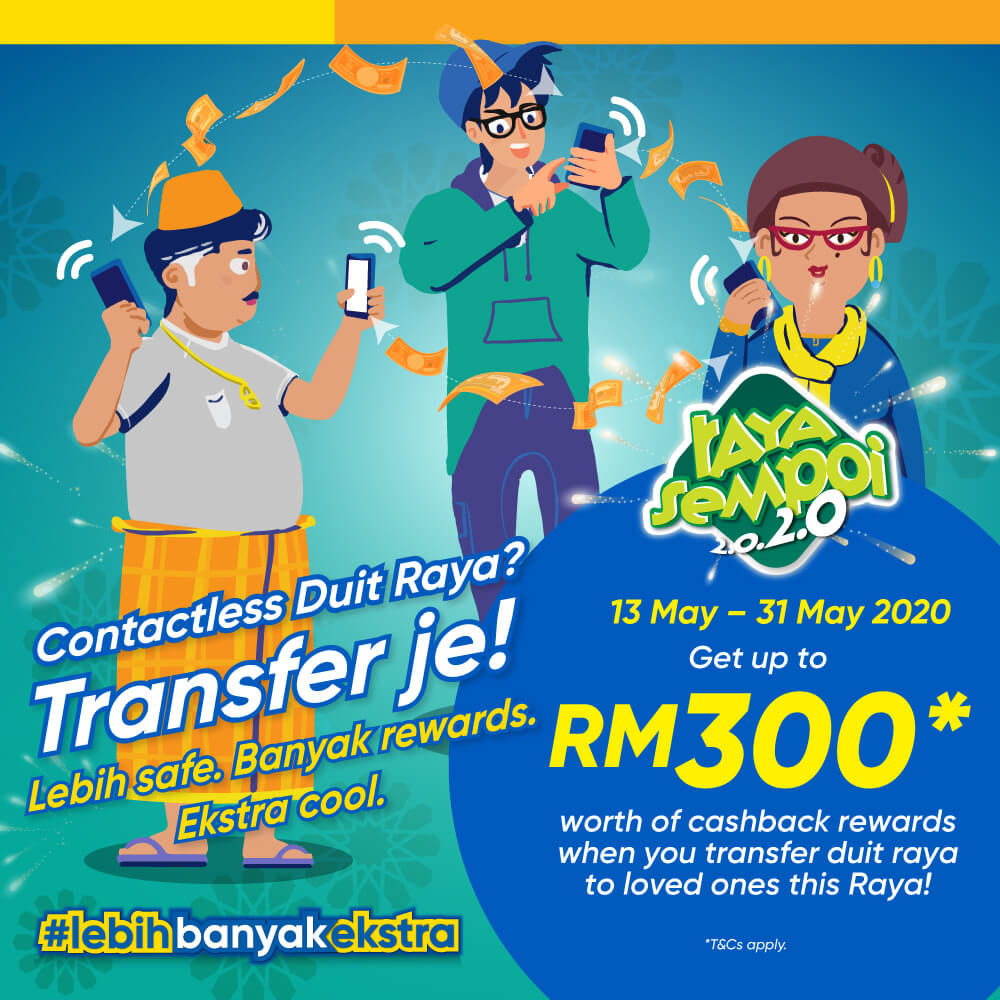 Psst…dengar tak about the new way to bagi Duit Raya? The cashless and contactless Lebih Safe. Banyak Rewards. Ekstra Cool way?
Contactless Duit Raya is so ekstra cool in this new normal. It is also banyak rewarding because boleh dapat guaranteed cashback rewards* of up to RM300 when you transfer Duit Raya to your friends and family tau. Here's how:
Send a minimum of RM5 Duit Raya using the "Transfer" function.
Receive a random instant cashback or cashback voucher, ranging from RM0.10 to RM300 in value from us.
*"Transfers" need to be unique i.e. made to different users in order to be eligible for rewards. Each user is eligible to receive a combined total of three (3) instant cashback and/or cashback vouchers throughout the campaign period. Limited to the first 2,000,000 eligible "Transfer" transactions.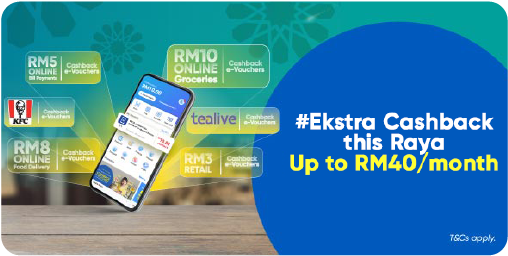 Want more cashback?
Enjoy Weekly Cashback e-Vouchers when you spend with us this Ramadan! Hurry, get up to RM40 cashback each month.