Codashop Tom & Jerry Chase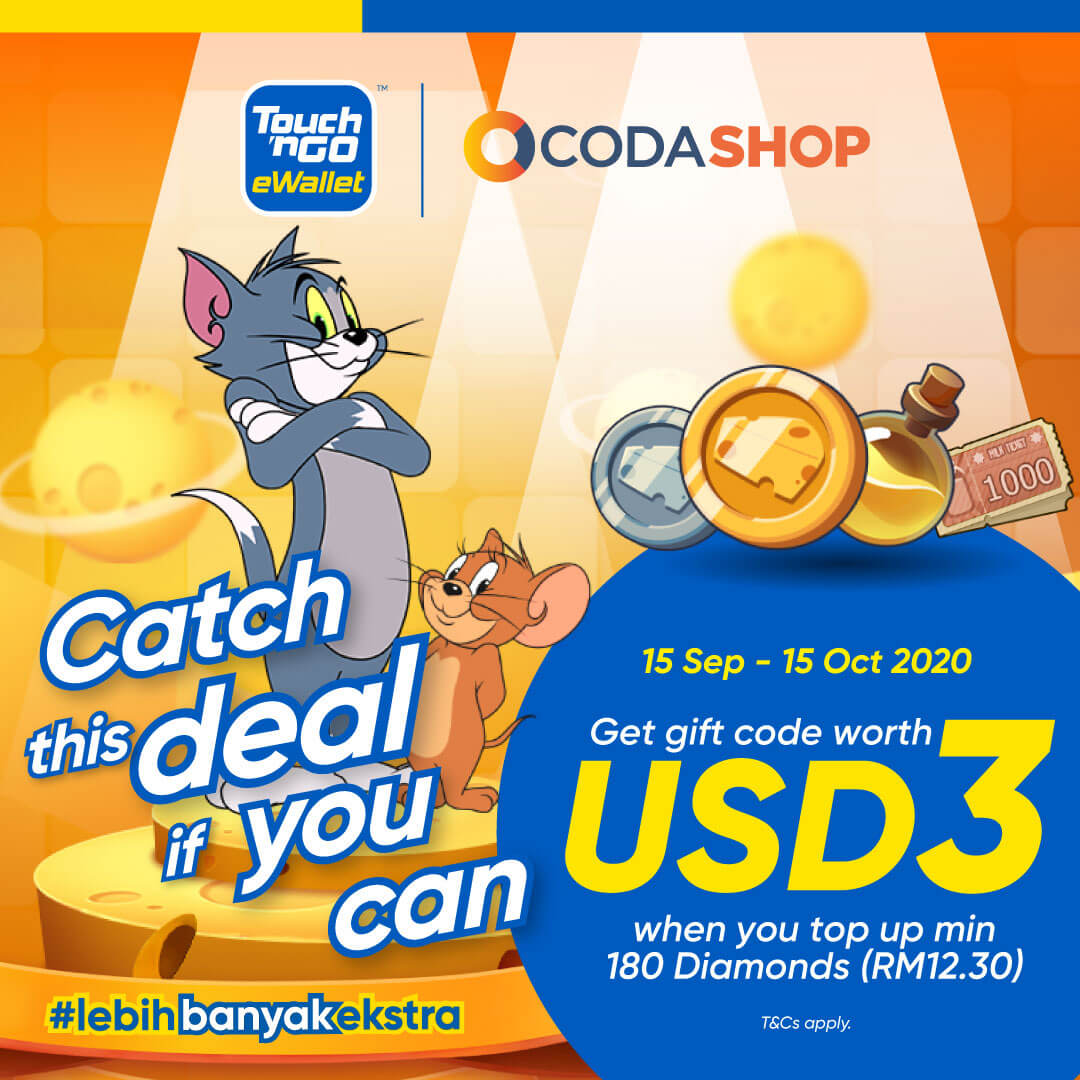 Codashop Tom & Jerry Chase
Top up a minimum 180 Diamonds and pay using Touch 'n Go eWallet to get a bonus worth US$3
Top up a minimum 180 Diamonds and pay using Touch 'n Go eWallet to get a bonus worth US$3 (~RM12.60) which includes Gold 600, Silver 2000, Proficiency 200 and Perk Points 300.

The bonus worth USD3 (~RM12.60) are only limited to the first two hundred (200) transactions on Codashop website. The promotion will cease once the transactions have been fully utilized or at the expiration of the promotion period, whichever is earlier.

Each user is only entitled to get one (1) bonus throughout the promotion period.

A gift code will be sent to the verified email address that was filled with true, complete and accurate information during purchase, within 24 hours, for redemption of the bonus. Users will have to redeem the gift code on Tom and Jerry Chase website. The gift code is valid until 28 February 2021.