Need a personal loan?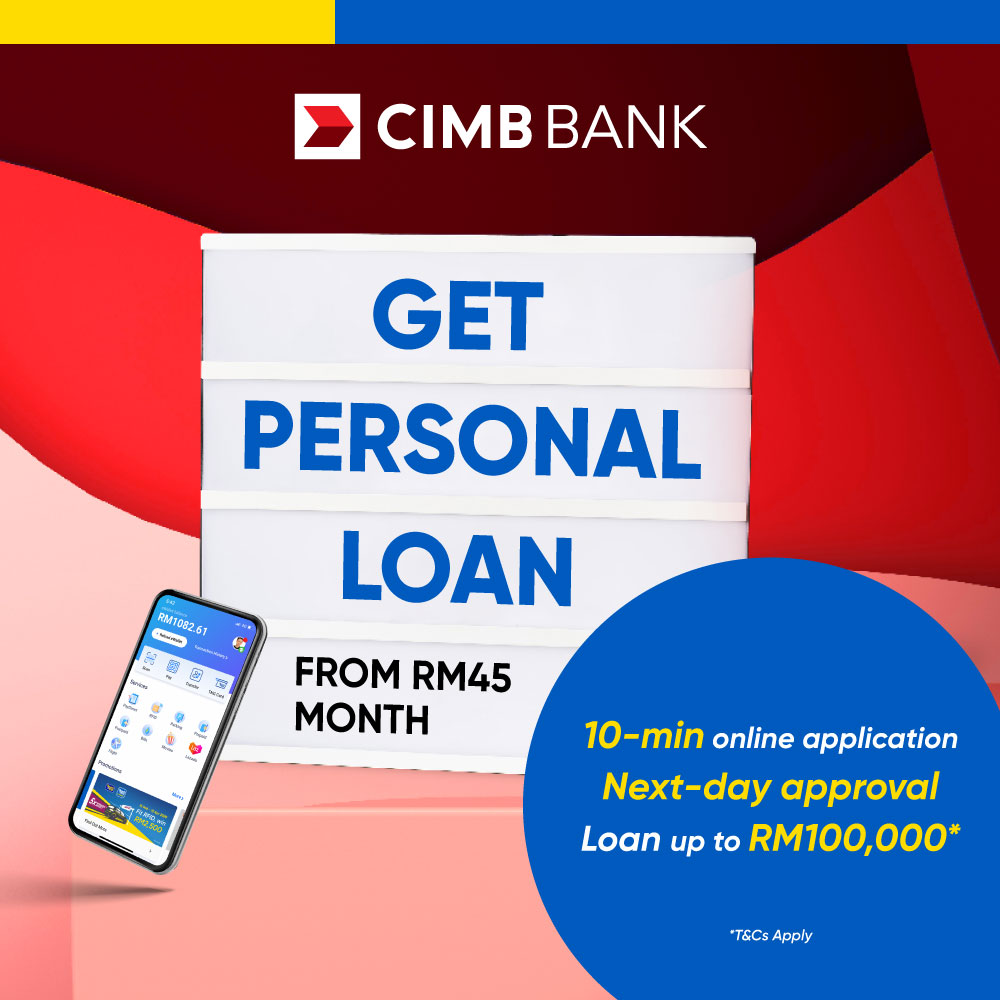 Easily apply for personal loan from CIMB Bank through us by clicking "Apply Now!" below.
Apply for personal loan online (only takes 10 minutes!) via CIMB website with rates from as low as RM45 per month.
Application is valid for Malaysian citizens aged between 21 and 58 years old with a monthly gross income of min. RM2,000.
Loan amount offered up to RM100,000 and flexible payment period from 2 years and up to 5 years.