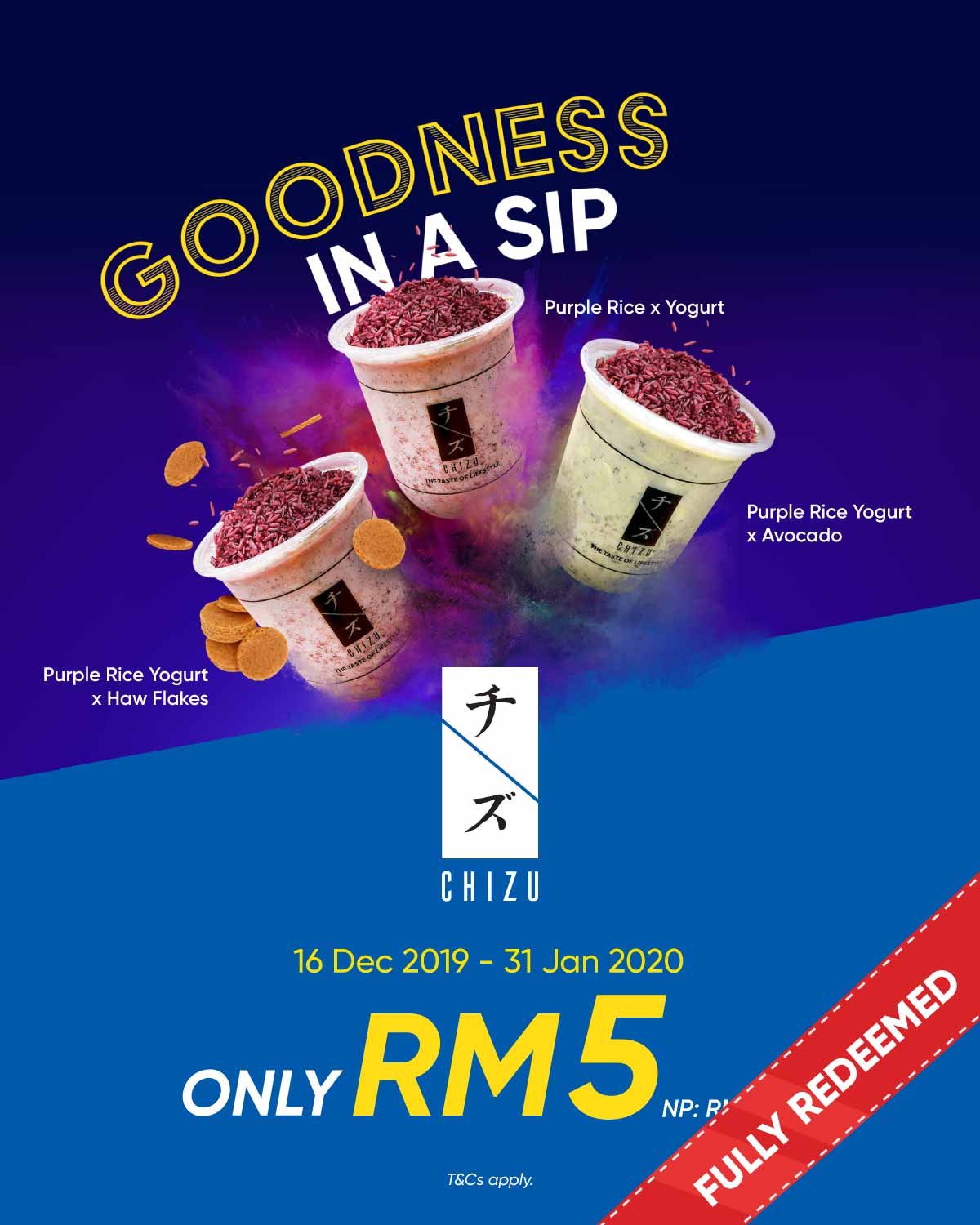 Promotion Period is from 16 December 2019 to 31 January 2020.
Purchase ONE (1) Promotional Drink at RM5.00 nett using the "Pay" function of Touch 'n Go eWallet at all CHIZU outlets.
The Promotional Drinks are as follows:
(a) Purple Rice Yogurt x Haw Flakes;
(b) Purple Rice Yogurt x Avocado; and
(c) Purple Rice x Yogurt.
Limited to ONE (1) cup per transaction/bill for each User.
Promotion is limited to the first 12,000 cups of Promotional Drink at all CHIZU outlets. The Promotion will cease once the transaction limit has been reached or until the expiration of the Promotion Period, whichever is earlier.
Any top up is subject to Sales and Services Tax and shall be paid by the user.