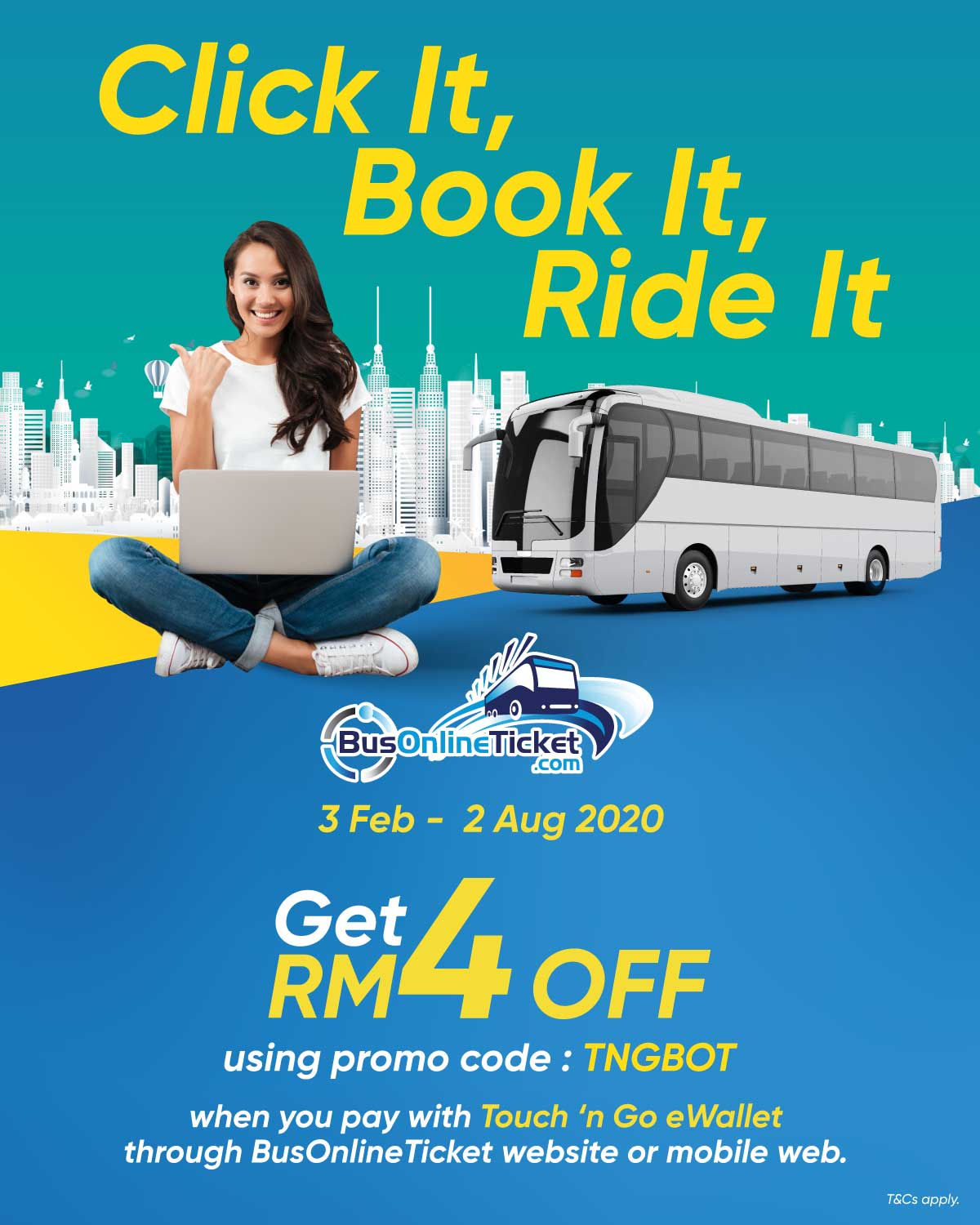 Promotional Period is from 3rd February 2020 until 2nd August 2020.
Enjoy RM4 off for 1 transaction on bus ticket purchases using the Promotional Code "TNGBOT" in the BusOnlineTicket Website or Mobile Browser and by paying with the Touch 'n Go eWallet.
The Promotion is only valid for a minimum transaction amount of RM10.
The Promotion is valid for domestic bus tickets within Malaysia only.
There is no limit to the departure date of the tickets purchased.